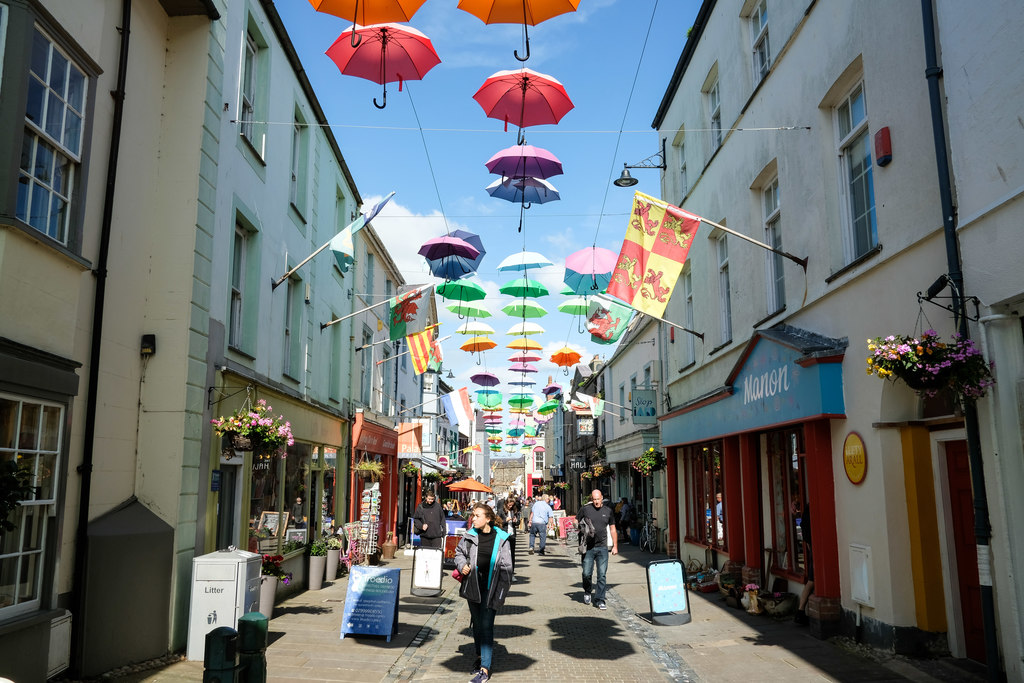 Photo © Jeff Buck (cc-by-sa/2.0)
The UK award was in partnership with Visa, with 28 other high streets across the Wales, England, Scotland and Northern Ireland that were up for the Rising Star Award. Palace Street in Caernarfon picked up the prize, the 'Welsh Rising Star' award at the Great British High Street Awards 2019! The beautiful street has become more and more popular with independent businesses, bringing in extra shoppers over the last few years. 
Mold High Street was competing against Caernarfon, but Palace Street was short listed, and then amazingly won the prize for the Wales category, coming back with a cash prize of £15,000. The Rising Star Award recognises up and coming streets, with a great community, and are on their way to transforming even more in the future. 
The main prize was also won in Wales. Treorchy in the South Wales Valleys was named the Best High Street in the UK. This is after becoming the heart of the community's events and digital training.
Gavin Owen, the manager of Hwb Caernarfon which is the town's Business Improvement District, was thrilled with the results. He wrote "Congratulations to everyone on Palace street!" and "Let's go one better next year!", meaning he's got hopes for a top prize.
Sian Gwenllian AM and Hywel Williams MP had recently applauded the work of Hwb Caernarfon for supporting its local businesses, and doing well in promoting the town as a must visit-destination.
Palace Street got quite a reputation last year for its art installation made up of 170 umbrellas. In May, the multi-coloured brollies stood out against the backdrop of Caernarfon castle. This was installed by Hwb Caernarfon with extra help from community volunteers, and received excellent feedback from tourists and the locals. This art installation has resulted in images of Caernarfon being seen across the globe.
All traders are doing their part to improve the High Street, which has Caernarfon priding itself on its community and diversity. There is a free WiFi system on the street which uses technology to learn more about the people who visit there. 
Steps are currently being made to have the high street eventually plastic free! The idea is the have all the shops on the street use alternatives, or have removed their plastic packaging in the next two years. The end goal would be to have the whole of Caernarfon becoming plastic free.
At Black Boy Inn, we are proud to be part of a town with such a fantastic community and ambitions to become more eco-friendly!