At the Black Boy Inn we strive to provide a personal service. From the moment you arrive our friendly staff are always on hand to assist and share their local knowledge.
Full breakfast cooked to order.
Chargeable parking is available in various car parks located within the town centre all within walking distance.  We do have a limited amount of free parking permits for the Slate Quay car park please call to reception before going down to the car park (subject to availability)
Reception desk 8am-9pm
47 Ensuite rooms spread over 4 properties
2 dining areas, 2 bars plus outside areas to eat and drink
Limited baggage storage
Rooms serviced on request
At the Black Boy Inn we appreciate that some of our guests may want to send the odd email or surf the web, which is why we provide complimentary wireless Internet access throughout our public areas and guest rooms.
Wireless Internet access
Printing/Copying service
Multi-lingual team
At the Black Boy Inn we welcome families
Public playground outside
High chairs available in the dining areas and bars (please ask a member of staff)
Baby changing facilities located in the Disabled toilets
Children's menu available
In the Bar areas we do ask for all children to leave by 9pm.
Cots and Z beds are available in a very limited number of rooms at a charge, please make sure you book your room with us direct as we only have a handful of rooms suitable.
Children are not allowed to go up to the bar.
Children must be supervised at all times and not allowed to run around, we are an extremely busy Inn and hot food and drink are carried at all times through the property.
We have on-going maintenance behind the scenes to ensure all our bedrooms and public areas are kept as up to date as possible and of course to ensure we meet up to the standard of Visit Wales, the AA and the local EHO. We use the quieter months to do most of the work so not to cause disruption to our guests.  The most recent big development is the extension to our courtyard and Coach house, please keep an eye on our social media accounts for updates.
Here at the Black Boy Inn, we do our best to be ecologically minded and forward-thinking. As such, we have 4 car charging spaces available in our car park. Chargers are available for residents only.
Just download the App and then you can enter the payment method to charge.
Intelligent EV Charger 22kW AC (ICSW22C):
Suitable for workplace, destination, and home charging.
Installation time: Approximately 30 minutes.
22kW fast AC charging.
Up to 90 miles charging range per hour.
Three phase 400VAC.
No earth rod required (on TN-C-S PME system).
3G/4G sim, Ethernet, and WiFi ready.
Built-in current detection: 30mA AC and 6mA DC.
RFID authentication.
2.8″ LCD display.
Full OCPP 1.6J profiles.
Automatic minor fault recovery with configurable manual reset for RCD & Earth fault.
All-in-one solution.
Independent back plate design for easy first fix.
CS2.0 smart charging software compatible.
iCS2.OLite included for smartphone configuration and app control.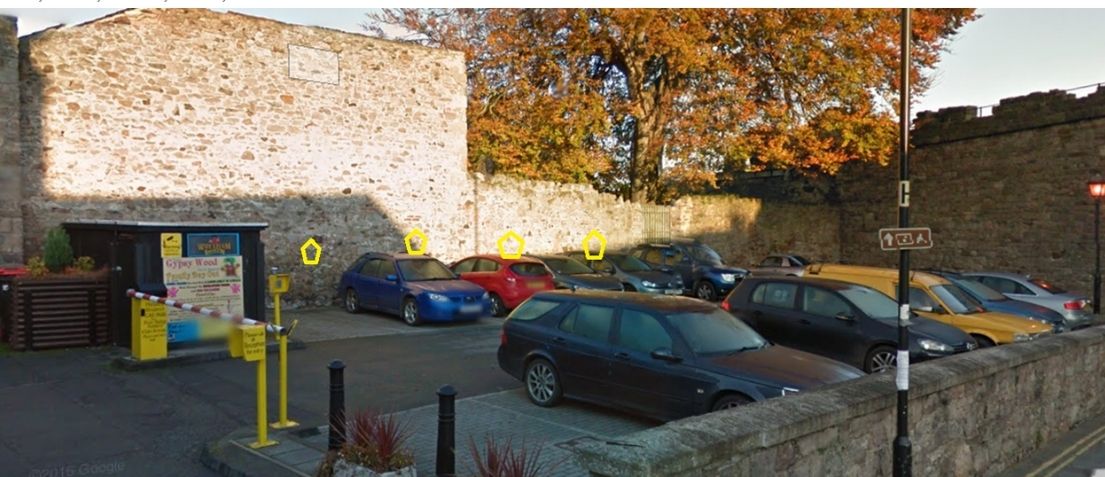 We have car parking available for hotel residents, this is chargeable and subject to availability. Please contact reception for more information.
This is charged a rate of £10 per night (Blue Badge holders are exempt from this).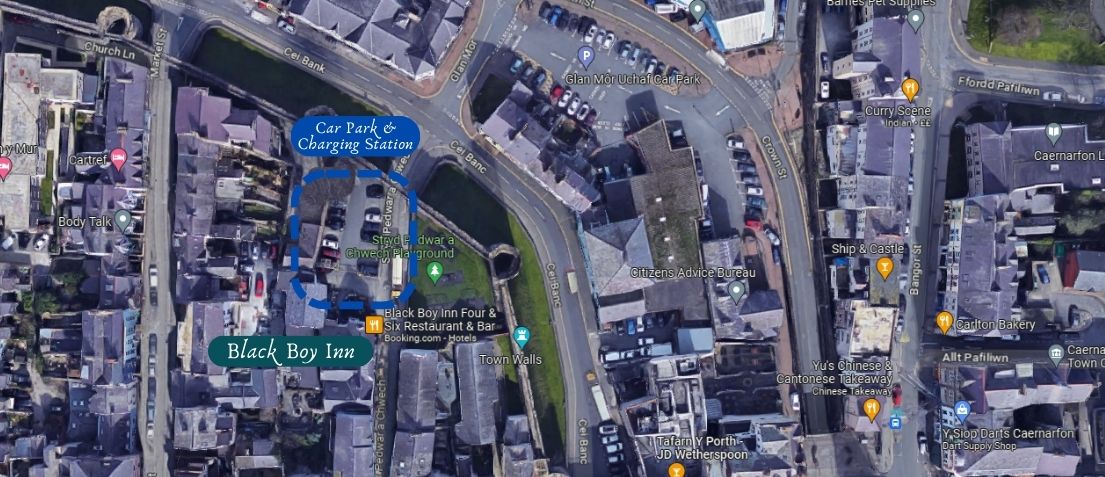 At the Black Boy Inn, we are proud to announce that we can offer our guests access to our exclusive bike parking facilities. We understand the importance of having somewhere handy to park your motorbike.
We kindly request that you inform our reception desk upon your arrival. Our dedicated staff will be delighted to guide you to the bike parking area at the rear of the inn.
Our reception desk operates between 8 am and 9 pm daily,