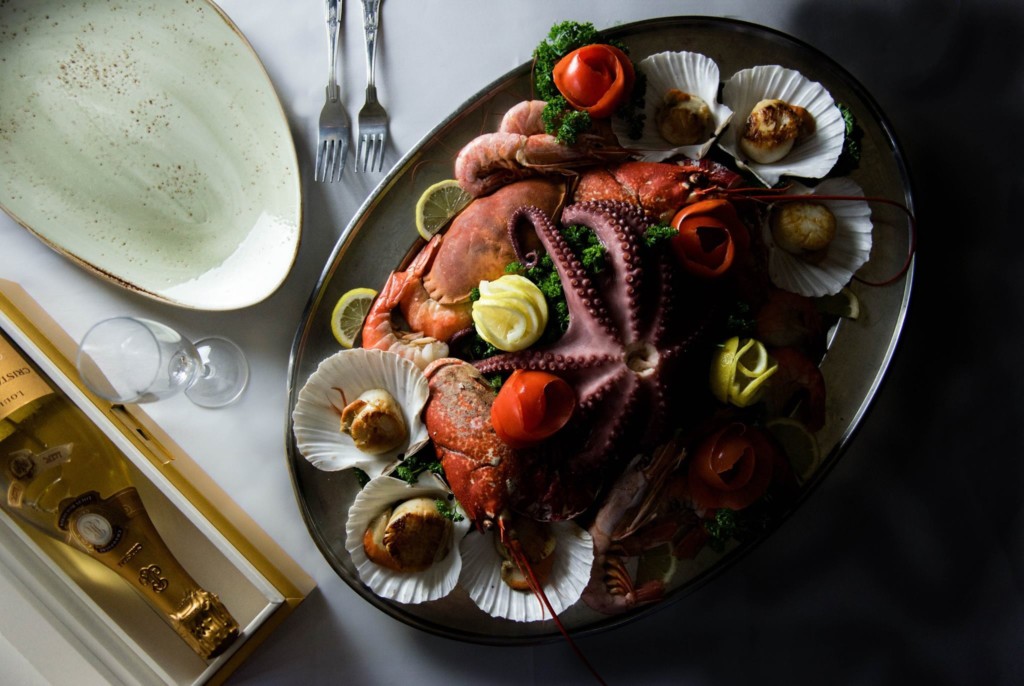 It's Wales' Year of the Sea, and we're pushing the proverbial boat out in order to make some noise about our awesome coastline – of course, we are a restaurant so we're going to talk about seafood!
North Wales' biodiversity is a point of celebration, and with our wide sweeping coastlin
e is teaming with fish which come in many different varieties.
We celebrate local cuisine and so we do our utmost to use locally caught fish – getting our supplied from 'Mike Fish' as we call him – who catches and supplies us with delicious locally caught fish.
Thanks to our amazing coastline we're also set to host the 2018 World Shores Angling Championships.
In fact – Caernarfon is one of the best places around for fishing, with many angling enthusiasts choosing the seas and lakes around the area as their option for fishing some quality Welsh Supply. Caernarfon Town pier is a favourite haunt of anglers as they try to break the record set for Black Bream which was caught off the pier many years ago.
If you haven't heard already – we're bringing our love of seafood to the Caernarfon Food Festival where our stall will be serving, Mussels, Cockles & Bacon and Paella.
With a mind to preserve the ocean's amazing biodiversity, all fish we used is caught with the official method using certified suppliers.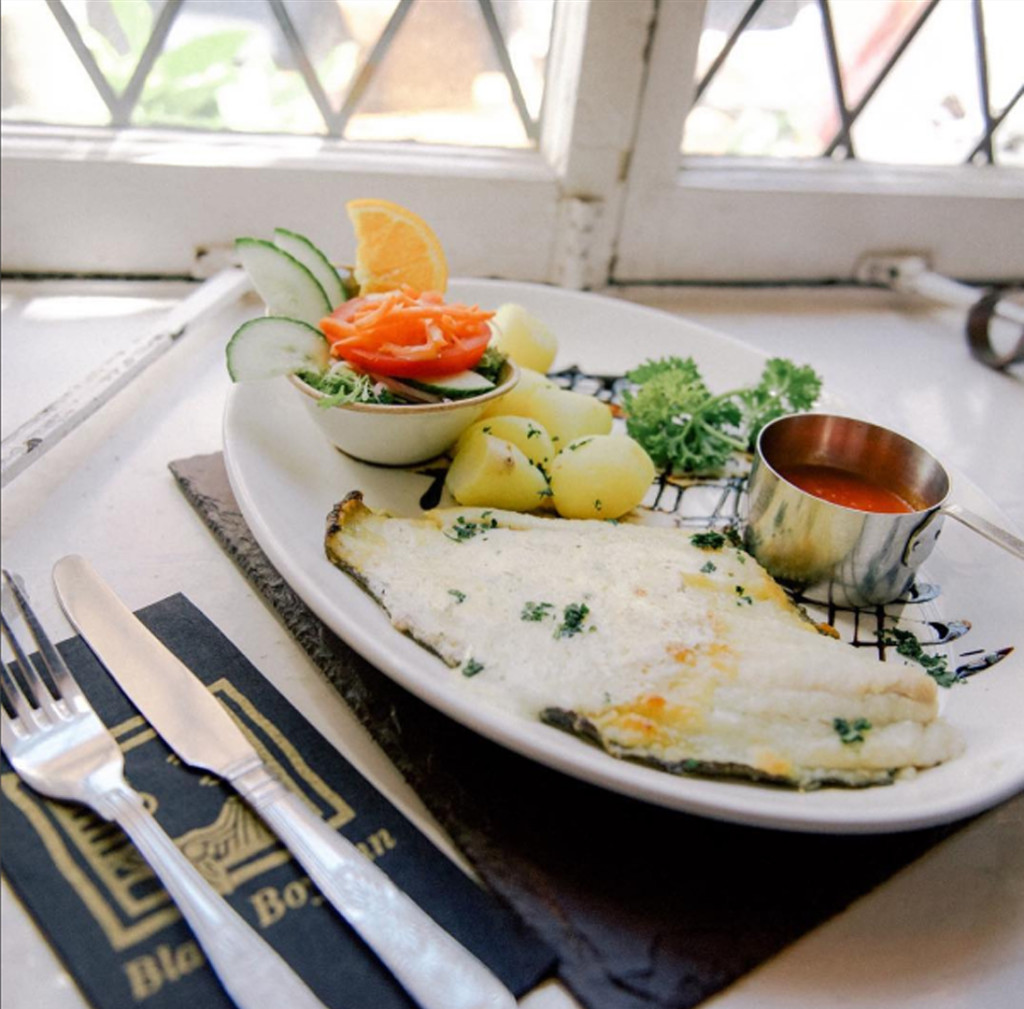 At the Black Boy Inn our seafood is well known by locals and travellers alike, who enjoy chowing down on fish & chips, Smoked Salmon, Fish Pie, Haddock, Lobster, and much more.
We uphold the maritime heritage of the strait-side town of Caernarfon, and delight in serving such a wide variety of the best seafood in the whole country.
Some reviews of our seafood – "Fresh, local mussels cooked to perfection in a garlic, white wine and cream sauce, served with a side of crusty bread. We enjoyed the gorgeous summer day and ate in the beer garden. One of our party had the lobster salad special which was equally as magnificent."
"Excellent food. Mussels and fish crumble. Loved it."

".I had the hake; my husband had the fish stew (if I remember rightly). Was a lovely piece of fish. Service was good, we didn't have to wait long. "

"..We both decided on the fish and chips and the portions were massive the fish gorgeous lovely fluffy batter"
—