Roll Up! Roll Up!
The Caernarfon Food Festival is rolling into town and with it a selection of fabulous food from all over the globe.
This is a celebration which reflects Caernarfon character and culture, celebrates local food, entertains and educates the public, while includes local food businesses. Unlike other food festivals which may see some big city burger vans pop up and draw away from local business, the Caernarfon food festival has special intention to help the local economy flourish and thrive. All local food businesses have an opportunity to be involved. As the Black Boy Inn has had a direct impact on the evolution of this strait-side town, – being an integral part of its history since the 15th century!
So it only makes sense that The Black Boy Inn will have a stall at the exciting Caernarfon Food Festival.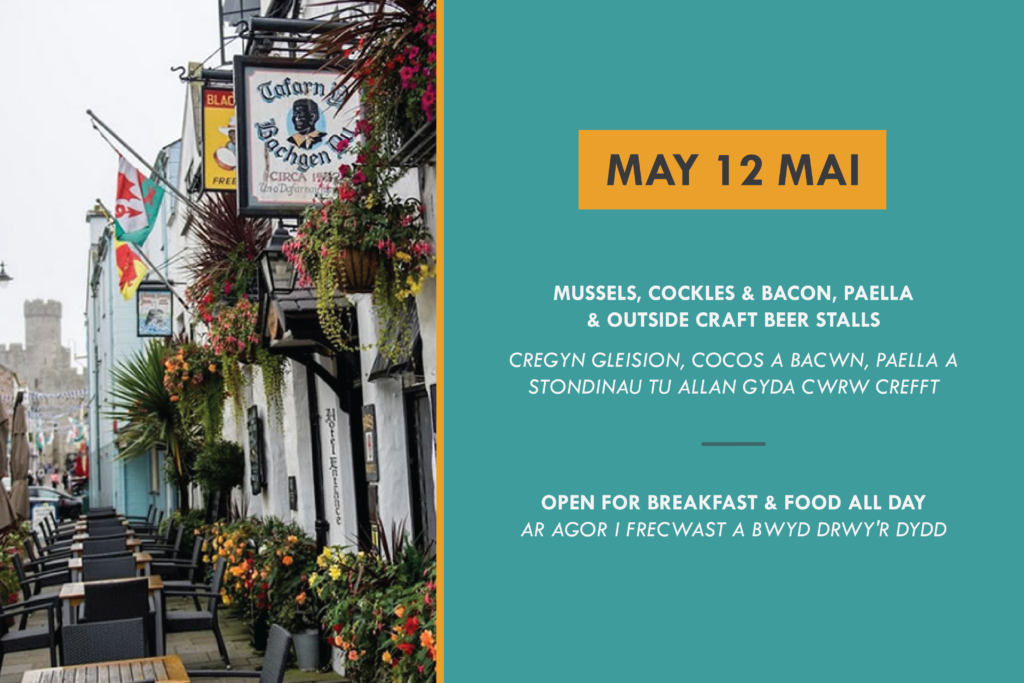 We will be presenting a wide range of local cuisine fresh from the shores of North Wales, food which is characteristic of the local area. It's no secret that Caernarfon has long been a seaside fishing town in which many local amenities are ready for purchase.
This is the festival guest's opportunity to try our famous Mussels, Cockles, Bacon and Paella – ideal for hungry tums on a rich summer's day. Ofcourse, it's not The Black Boy without some quality craft beers.
Ofcourse, back at HQ, we're open for breakfast, and our usual menu of outstanding food all day long!
Eat, Drink & Be Merry!