The Welsh Government has confirmed their 2017 tourism marketing campaign, and we're wholly embracing it.
The Year of Legends 2017 is a campaign set up by the Welsh Government Tourist Boards to raise the profile of Wales's tourism offer and aims to attract even more visitors to Wales in 2017.
The 'Year of Legends 2017' campaign succeeds last year's 'Year of Adventure' which was a huge campaign to get people out into the fantastic outdoors of Wales.
After the very impressive news of North Wales being rated in the top five regions to visit in the world last month, tourism in the area is set for a huge boost. This new campaign will provide some unique and interesting days out for new and returning tourists.
Businesses within the tourism sector are being encouraged to create experiences and activities based on Welsh legends. This could be historical figures, Welsh sport champions, or heroes from the abundance of folklore stories from Wales.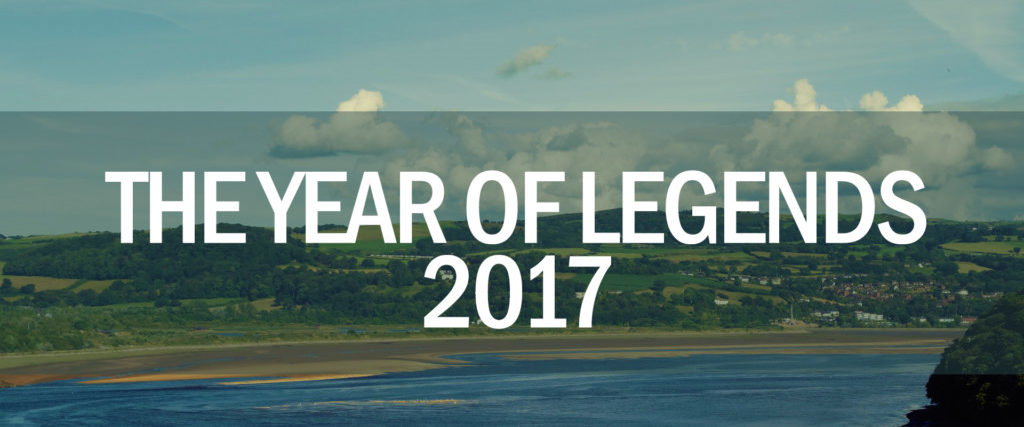 This campaign aims to give tourists a 'legendary' experience, immersing them in our rich Welsh heritage and stories through a range of activities. There is hope that this campaign will help stand Wales apart from other tourism competitors, promoting Wales as a contemporary 21st century holiday destination (which also happens to have a really fantastic history!).
Visitors of Wales can learn more about our interesting past and continued traditions, including Gwyl Santes Dywnwen, the Welsh Valentine's Day in January, and the poignant tale of Gelert, whose grave is said to be found in the mossy woodland of Beddgelert (which unsurprisingly, translates to 'Gelert's Grave').
Wales has had a huge influence on stories which span across the globe. Did you know that Merlin – a wizard most of us have heard of either from books or television – is based from Welsh folklore? Or that the elvish language from Lord of The Rings was based upon the Welsh language?
Take a look at this interactive website to find out more about the legends of Wales – you might even see our inn on there!
Visitors of Wales will have to chance to learn all of this and much more through numerous events taking place through this campaign, taking back with them interesting tales and facts to tell their friends back home.
With such an in-depth and intriguing culture – it would be a shame to keep it all to ourselves!
The 'Visit Wales' tourism road shows will be visiting historic areas around Wales during the spring of 2017. This is an opportunity for guests of these events to learn more about the Year of Legends, as well as finding out how to get involved.
"Year of Legends" will be a key feature of the Visit Wales tourism industry roadshows which will visit Aberystwyth, Caerphilly, Llanelli and Colwyn Bay between 10 and 25 May 2016.
The dates and venues are as follows:
• 10 May – Aberystwyth Arts Centre
• 12 May – Bryn Meadows Golf, Hotel & Spa, Caerphilly
• 18 May – Parc y Scarlets, Llanelli
• 25 May – Parc Eirias, Colwyn Bay
Legends of Wales