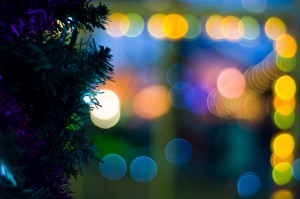 Year on year, some of us totally embrace the spectacle, but others are dragged kicking and screaming all the way to December 25th. One thing is for certain no matter what your stance is, Christmas in Caernarfon is truly a wonderful sight to behold.
It could be the sight of the historic castle during this time of the year or could it be because of the high spirit of the locals that Caernarfon is such a special place to be during December, but it's certainly helped by having plenty of exciting events throughout the month.
With everyone here at the Black Boy Inn fully in the swing of things, it's time to look ahead to what to expect for this Christmas in our beautiful little town and the surrounding areas.
Christmas Concert – Fort Belan – 6th of December
What better way to kick off the festive season in style than with some fine music entertainment in a rich, historic setting? Expect to see the famous fort decked all out in Christmas colours and the host, Michael Lunts, to deliver a night just as unforgettable as those that have preceded it.
Price not listed
Food and Craft Fair – Plas Newydd – 6th & 7th of December
Plas Newydd is never short on entertainment and that's again the case here as two intriguing days of fair fun take place. You're sure to find something unique for a loved one for the big day from over 60 fabulous stalls selling local produce and crafts from local talent.
£1 for adults, 50p for children
Afternoon Tea with Santa – Electric Mountain – 13th & 14th of December
What better way to get in the mood for Christmas than spending a few hours with the big man himself? Obviously this is an event more for the kids but nobody will judge you if you want to get stuck in with some of the many great activities taking place over both days.
£9.95 per child
Santa Trains at Ffestiniog – Ffestiniog Railway – 13th to 20th of December
Santa swaps his sleigh for a train carriage during this traditional Christmas occasion, which takes place over a week of yuletide fun. Experience a steam railway unlike any other this December as you tuck into mince pies, enjoy some carolling and watch as the kids excitedly open their presents.
Prices Vary
With all this excitement to look forward to, why not spend the evening relaxing with us here at the Black Boy Inn? We have released our Christmas Menu for your interest but be sure to book soon as spaces are filling up fast.
"Christmas lights" by www.flickr.com/photos/joffley, license: creativecommons.org/licenses/by-nc-sa/2.0 – 03/12/2014