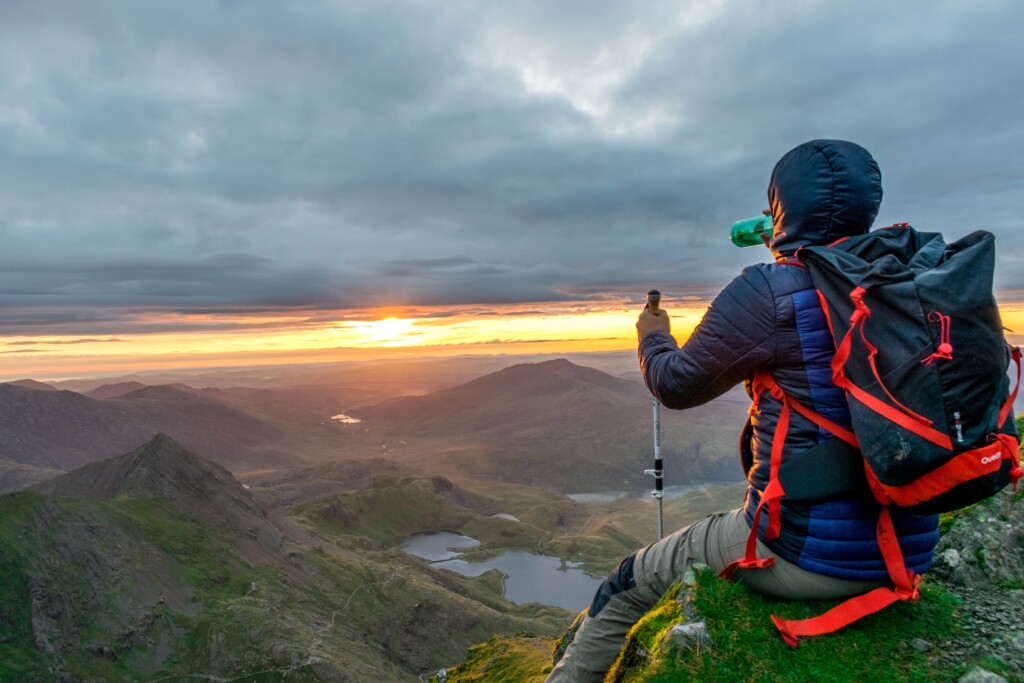 As many of you will be far away from us, or even if you're a local, you won't be getting much opportunity to explore the local sights. So, we've decided to help out. We have put together a list of some fantastic virtual tours and experiences in the area. We hope this will give you a little bit more of that North Wales feeling.
These virtual tours might also give you some ideas of some things to look forward to when things improve in the global situation. Fingers crossed, the pandemic will be resolved as soon as possible and we can all go back to where we belong… in the Black Boy Inn with a pint of your favourite ale! But until that time comes, enjoy these videos and let your imagination run wild. We will see you soon!
Adrenaline Indoors at Adventure Parc Snowdonia
Witness for yourself the various adventures that are available at the new installation entitled Adrenaline Indoors, which is a part of the Adventure Parc Snowdonia experience located in Dolgarrog, just a short drive from where we are in Caernarfon.
Ffestiniog and Welsh Highland Railway.
This amazing train experience gives you a whistle-stop tour of the mountains of some of the most amazing valleys and mountains in North Wales. Try out their virtual experience for yourself via the link below.
https://www.youtube.com/user/Festshopman/featured
Llechwedd Slate Caverns
The quarries of Snowdonia hold a lot of gorgeous views and adventures to be had by those daring enough to venture below.
https://www.youtube.com/channel/UCsiIKruWF06X1LnA_F2peFA/playlists?disable_polymer=1
Pontcysyllte Aqueduct
There is some spectacular drone footage over and through the centre of the majestic 'Ponte' Aqueduct. The video follows the narrowboats over the raised, watery bridge with epic panoramic views on the way. Check the video out here.
https://www.youtube.com/watch?v=ehX7gKaAL74
Trefriw Woolen Mill
Ever wonder how traditional Welsh tapestry bedspreads are made? Well, wonder no more as this video takes you through the experience in a rather wonderful way. All powered by a vintage water turbine.
https://www.youtube.com/watch?v=DstfkrnAYns
Zip World
We are sure you will have heard of this high octane adventure, where you blast above the tops of quarries and lakes as you fly on the largest zip wire in Europe – now experience it for yourself!
https://www.youtube.com/watch?v=35D7rpxjeqo
Rib Ride
Yeehaw! A magnificent selection of views and wildlife spotted from the boat adventures that are available throughout the mystical waters of the Menai Strait.
https://www.youtube.com/channel/UCPICT-QJsB7RxtthjFvcvmw
Adventure Tours UK
It's no secret that North Wales is home to some of the most amazing adventures that can be found throughout the entirety of the United Kingdom. Adventure Tours UK brings their guests to some of our glorious gorges, rivers and more, as you go on an amazing canyoning adventure through the heart of Snowdonia national park and surrounding areas.
We hope that this has given you a good idea of the adventure activities that are available in North Wales and Snowdonia. Remember where to come if you require a Caernarfon Hotel- we not only offer fantastic accommodation, but also world-class, traditionally cooked food. Until then, stay safe and dream big.