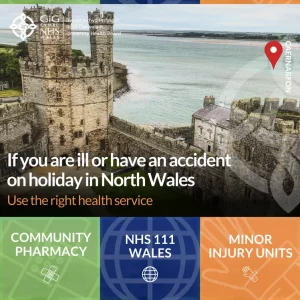 We want everyone visiting us to enjoy their time in North Wales, to stay healthy and stay safe.
When you visit, please remember to bring a supply of any medicines you take regularly with you. Getting a repeat subscription can take time, and increases the demand on local health services.
If you do fall ill or have an accident, please help our local NHS services to give you the best help possible by using the right health service at the right time.