The Caernarfon Winter Wonderland
Posted on 15 Nov 2019

In the meadow, we can build a snowman…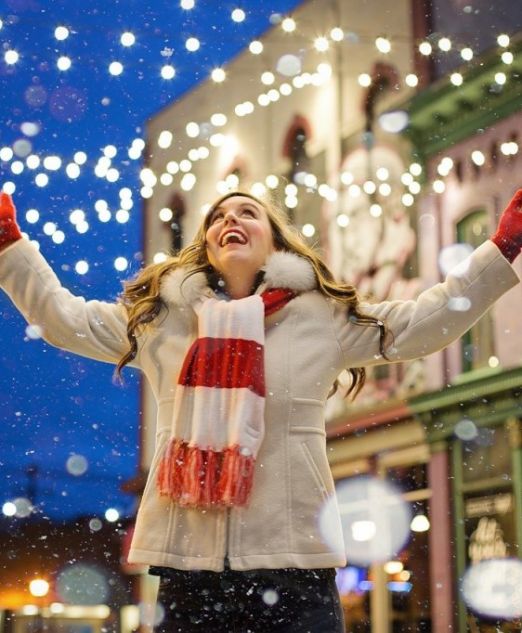 That's exactly what you could be doing this year at Caernarfon Y Maes, alongside plenty of other festive activities, guaranteed to keep you and your family entertained!
The picturesque Welsh town is known across the UK as a beautiful sea-side escape; rich in both charm and character, it makes for a perfect rural getaway. This year, over the seasonal period, regeneration group Hwb Caernarfon are organising their very own Winter Wonderland in the spectacular royal town.
Set to take place over the maes, there will be an assortment of fantastic Christmas themed events, from a stunning indoor ice-rink to a cosy Santa's grotto!
Hwb Caernarfon have had the Winter Wonderland in the works for just over a year; a great deal of planning has gone into ensuring that the event will be a show-stopping snowy adventure for everyone who attends.
What to look forward to
The main attraction of the Caernarfon Winter Wonderland is the massive indoor ice-rink – this will be a fixture of the maes from the 18th of November up until the 5th of January 2020, giving you ample opportunity to get down and try your hand (or feet?) at skating.
Hwb Caernarfon are expecting the ice rink to attract a lot of guests; not just from the neighbouring towns and villages, but from across the whole of the UK.
Caernarfon is a stunning place, regardless of what time of the year you choose to visit. Hwb Caernarfon are hoping that the Winter Wonderland will attract plenty of visitors to the town to experience the Christmas spirit for themselves.
Local businesses will also be able to take advantage of the many sponsorship opportunities that the ice-rink will introduce!
Christmas lights
The 5th of December will mark the official Christmas lights switch-on; a glowing event that promises to brighten up your evening.
Visitors to the Winter Wonderland will be able to spend a day at the ice-rink, experiencing everything that our small town has to offer, before settling down in the town centre as the lights are all turned on.
The switch-on is a cosy event, best enjoyed with a mug of hot chocolate, or better yet – a nice glass of mulled wine!
Gwyl Fwyd Food Market
 If you're a foodie like we are, then chances are that you're most excited for abundance of the seasonal food on offer!
Gwyl Fwyd Caernarfon Food Market will be bringing an assortment of sweet treats and savoury delights throughout the Winter Wonderland event – a great chance to experience some locally sourced produce!
Anything else?
This year, there will be a lot happening in Caernarfon. Aside from the ice-rink and the food market, there will be a seasonal funfair, complete with wild fairground rides, seasonal stalls and lots to eat and drink.
Why not visit Santa himself at the local grotto? There will also be some delightful choir performances from the children of the local schools.