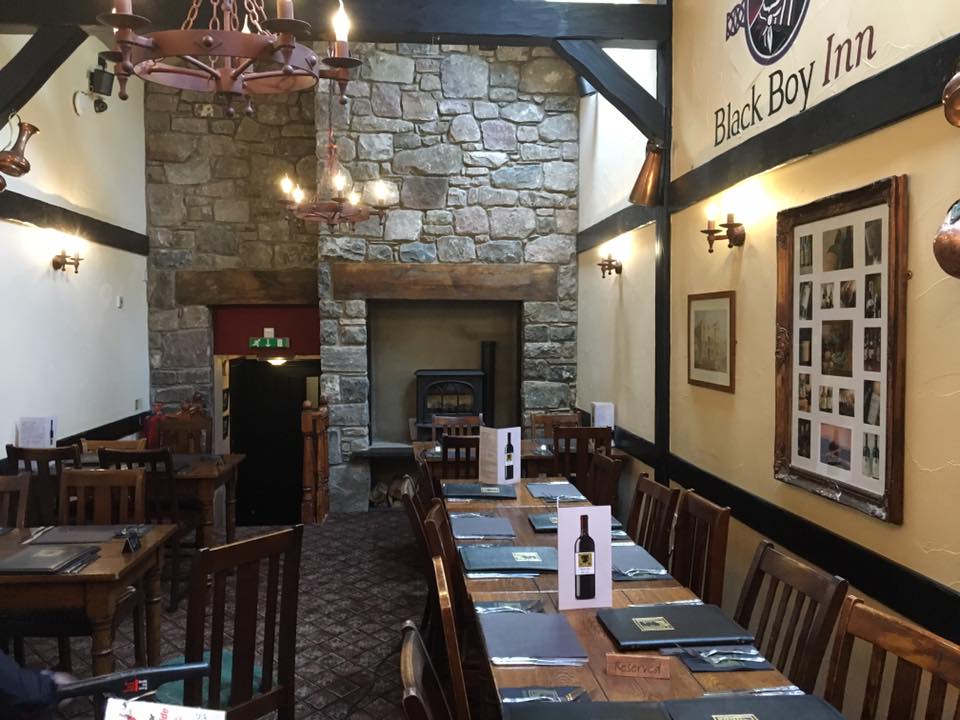 We like to hear about our customers experiences, and as a result we listened to all of your valued comments regarding the restaurant and recently decided to renovate our Caernarfon hotel to make it a more comfortable place to dine and relax in.
Last month, work was undertaken in the coach house to integrate a complete fireplace into the room.
Of course, the changes had to be in keeping with the traditional style of the rest of the inn, and we think that the final result definitely reflects this.
As an effort to support nearby businesses and to invest within our local economy, the impressive stone surround and slate on the fireplace were both sourced locally.
The renovation work started on the 27th of February, and by day three, the fireplace was starting to take shape. We also decided to have some old fashioned radiators installed to keep our guests as toasty as possible, which we're sure will be appreciated once the cooler months come around again.
By March 8th, our fireplace was nearly done, with the addition of a beautiful solid oak beam for the top if it. By the 10th of March, our new fireplace installation was officially completed. We're incredibly impressed with all the hard work that was put into the final result.
We'd like to say a big thank you to everyone who helped us with the lovely new feature within the coach house, and hope that it keeps our customers warm throughout the years to come!
If you're interested in taking a look at our new addition, you can now make restaurant reservations online without having to call up and wait to reserve a space.
Take a look at the work progress pictures of the coach house below to see just how much of a difference the renovation has made to this area of the restaurant.