It's no secret that North Wales has some of the best adventure and adrenaline activities in the country -and in fact the world. Thanks to the natural environment and enthusiastic locals that have committed to growing the areas offerings, North Wales has established itself as a fantastic destination for those that are searching for an adventure filled experience.
We've rounded up some of the highlights when it comes to things to do in North Wales for the adventure seeker and adrenaline junky!
---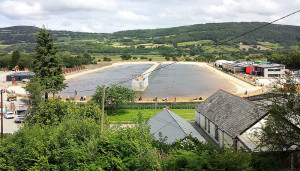 Surf Snowdonia
The inland surfing arena is open for its second ever year of operation. The globally recognised activity attraction has gained fame across the world for being the first of its kind.  Ride the perfect wave and enjoy the water obstacle course that ends with a big splash. Visit >
---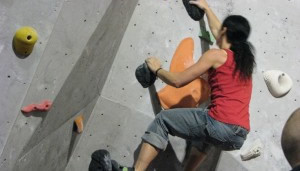 Beacon Climbing
The Beacon Climbing Centre is situated in Caernarfon and offers a plethora of climbing walls. Whether you are a season professional or a beginner, there are walls, courses and activities for absolutely everyone. A fun, friendly and adventure themed activity. Open every single day! Visit >
---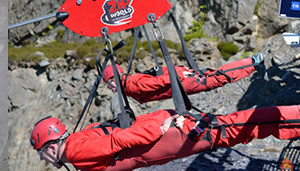 Zip World
Europe's largest and fastest zip line, this monster of a thrill ride will take you gliding over a quarry and lake, among the picturesque backdrop of Snowdonia. With several zip lines that are suited to different ages and people, you can enjoy a real rush of adrenaline at this unique Welsh attraction. Visit >
---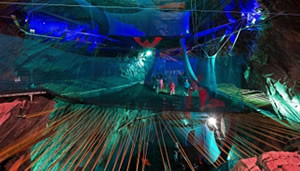 Bounce Below
Jump around on giant trampolines in a huge ancient cave. Bet you never thought you'd hear that! Well this is exactly what you can do in North Wales, a one of a kind activity! Perfect for kids and adults, the Bounce Below adventure attraction is popular for groups of friends and family. Visit >
---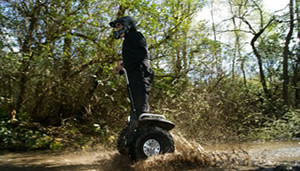 Dragon Raiders
A wonderful park that has been modified to serve as an adventure park that offers paintballing, Segway adventures and survival camps! Kids, young adults and grown-ups all have nothing but fun at this activity park, situated in a truly beautiful area. Visit > 
---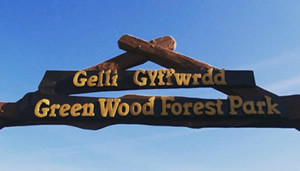 GreenWood Forest Park
Set in the woodlands of North Wales, this adventure park provides a great environment for families to enjoy a day out. With roller coasters that kids can ride, to live shows and crafts, the forest park is an action packed day out for those with bags of energy. Visit >
---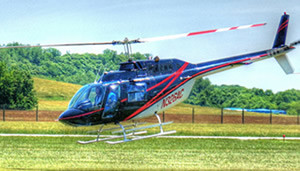 Helicopter Flights
Based conveniently in Caernarfon, the Helicopter Pleasure Flight has two routes – Caernarfon Castle and Castles & Menai Straits. Seeing North Wales from above is an excellent experience, providing a unique and real sense of adventure. Special routes can be requested! Visit >
---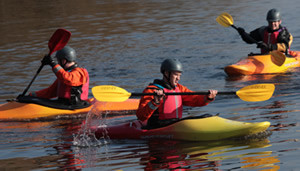 Nant B H
This centre is real outdoor education provider that combines the phenomenal local environment with knowledgeable and experts instructors. The Nant BH centre can host groups and individuals to enjoy being led through a number of activities, from gorge scrambling, kayaking, climbing and coasteering, to orienteering, mountain biking, cave exploration and much more. Visit >
---
Black Boy Inn hotel near Snowdonia is one of the oldest inns in North Wales. We are located in Caernarfon, North Wales and have excellent transport links to the local area and surrounding towns, of which many of the above attractions are in. Whether you want to enjoy a quiet relaxing weekend on the Welsh coast, or want a real adrenaline adventure, Black Boy Inn is the ideal place to eat, drink and stay.
---