Local legend and War hero Lionel Rees was born in Caernarfon and grew up at number 5 Castle Street, which is currently owned by the Black Boy Inn; it is located next to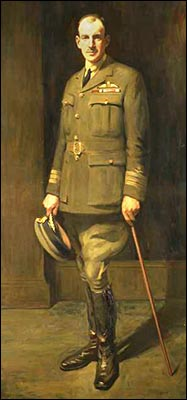 Tŷ Dre Townhouse.
Lionel Rees was awarded the prestigious Victoria Cross for his exploits as a fighter pilot in 1916. He was a member of the Royal Welsh Yacht Club, which is based in Porth yr Aur, a medieval tower where there is a plaque honouring him. 
After his childhood in Caernarfon, he went to school in Worcestershire and Sussex, he then attended the Royal Military Academy. In 1903 he joined the Royal Garrison Artillery and served for six years in West Africa. 
Lionel took flying lessons which resulted in him earning his pilot's licence in January 1913. At the outbreak of the First World War, Lionel quickly volunteered for the newly formed Royal Flying Corps – he was sent to the Western Front in 1915. During that summer, Lionel received the Military Cross for his courage and tenacity in several encounters with enemy aircraft. 
On July 1st, 1916, thousands of British soldiers died as the Battle of the Somme began. British and German fighter planes clashed wildly in the skies above. In the late afternoon, Lionel sighted what at first he believed to be British bombers; but they were German. Instead of retreating, he fearlessly advanced in his biplance. His gunner downed one aircraft and damaged another. Although they were heavily outnumbered, they continued to engage the enemy until they were out of ammunition – this was when Lionel began to fire his revolver. 
German machine gun bullets unfortunately damaged his plane and he was hit in the left thigh, despite this, he successfully landed his biplane and was then confined to hospital for six months to recover. For his heroic actions on that fateful day, he received the Victoria Cross, the highest award for gallantry in Britain. 
After his recovery, Lionel was sent over to America in order to advise the US Army on the establishment of an air corps. After the war he held various important positions in the Royal Air Force, retiring in 1931, only to be recalled in the Second World War. 
When he wasn't being a war hero, Lionel's passion was for sailing. In July 1933, he left Caernarfon on his twin-mast yacht for a solo voyage to the Bahamas! He arrived in October of the same year.