Waterfalls provide a feeling of calm, zen and wellbeing – this is theorised to be down to several reasons. As animals, we have a positive response with a connection to nature – and waterfalls are about as natural as it gets. Others attribute it to the negative ions which are disseminated through the fresh air as the waterfall turns the water over and sends the vapour through the air.
Even the mere vision of the water falling to the plunge pool across the bare rock face and greenery is enough to make nearly anyone fall into a trancelike calm.
The Blue Mind theory is that humankind longs to be alongside bodies of water, be it moving rivers, tranquil oceans, or giant lakes – the water is an intrinsic part of life on earth and therefore magnetism to it is, of course, only natural.
With this in mind, we have put together our favourite waterfalls in the North Wales region.
Before reading ahead, we want to impress upon you the importance of water safety, no matter how tempting it may seem, you must not go swimming in any of these dangerous waterfalls as they can be unsuspecting hazards. Please be responsible, do ample research and do not attempt to swim in the plunge pools as they can have dangerous currents.
Click here for more information.
Dolgoch Falls
In the deep of the Talyllyn Valley lies the Nant Dolgoch gorge and its stream, a tributary of the Afon Fathew flows through it. This area is a mere four miles inland from the beaches of Tywyn and yet has a rugged, wooded inland feeling. Here you can find three waterfalls tumbling down the gorge's edge into the pools below. A popular circular walk links all three of these waterfalls together. The walk here is very short, and only a 1-mile round trip which is well signposted. It's an easy walk and you shouldn't run into any problems so long as you are in good health and of reasonable mobility.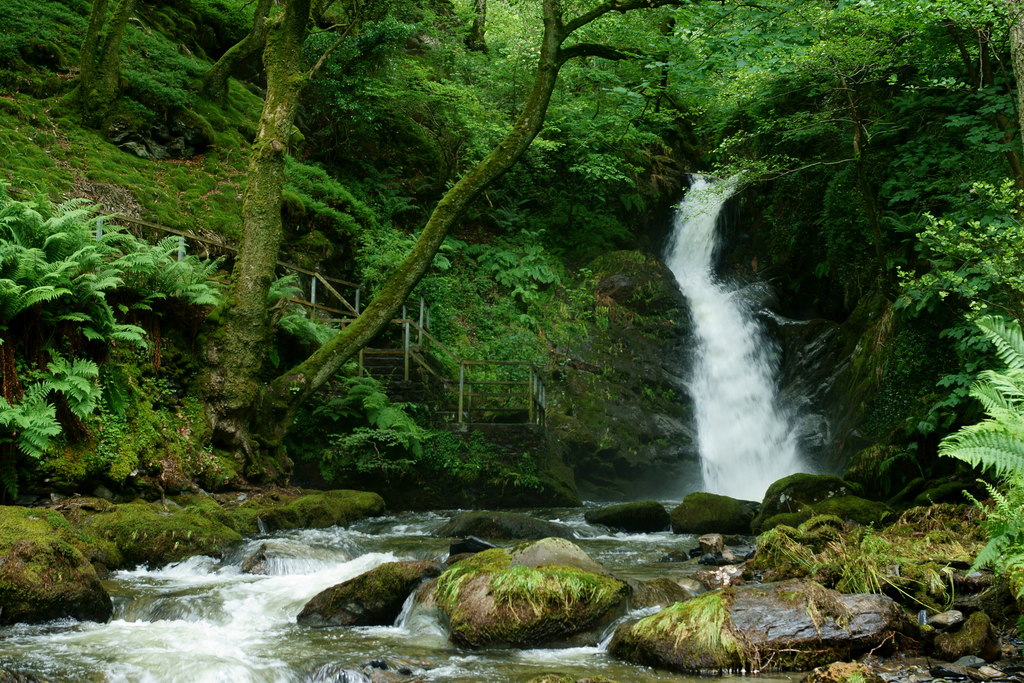 Aber Falls
This famous waterfall is perhaps one of the easiest to navigate your way to. It has a little walk to get there but it is worth the trip and isn't too challenging for anyone who can manage a medium length incline walk. After a hike through green fields alongside babbling brooks and streams, and through some light woodland, you will eventually find yourself at the foot of a mighty cascading waterfall with tonnes of water tumbling overhead. Get some snaps while here!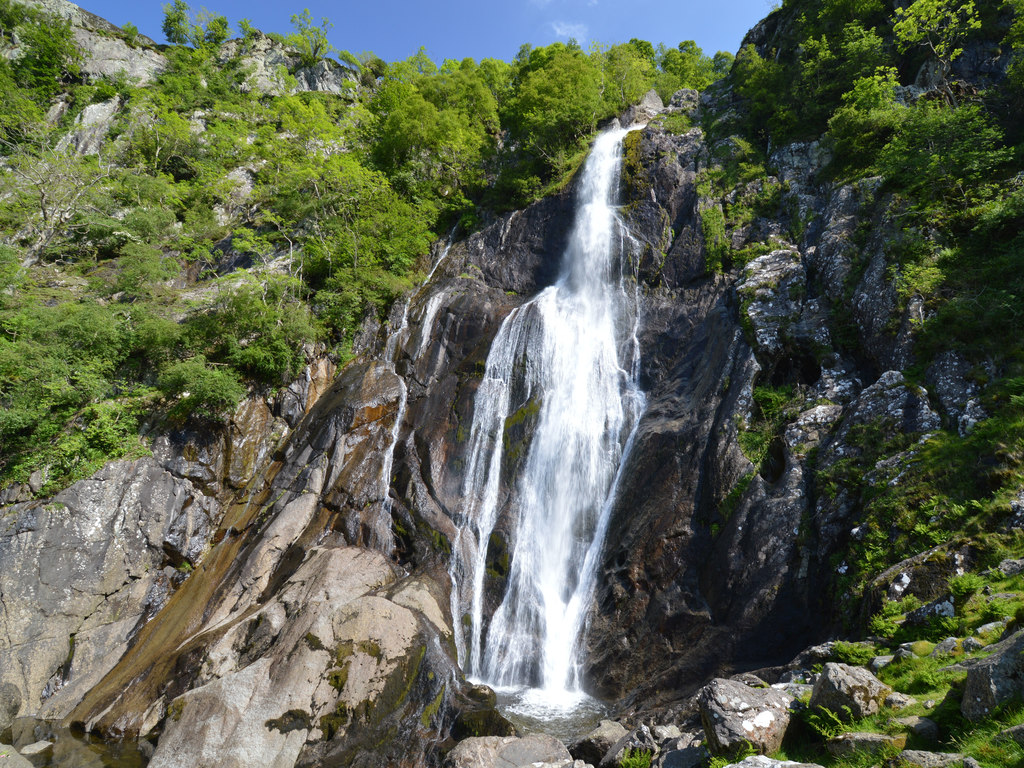 Swallow Falls
This is an area of outstanding natural beauty, a gorgeous waterfall where the Afon Lluigwy streams through a tight and narrow chasm creating a fantastic display of water that attracts many people from all over to witness its splendour. It most recently served as some on-screen eye candy in the mega-budget Hollywood movie Wonder Woman 1984 in which it doubled as the wilderness on the mythical isle of the Amazon Warriors Themyscira.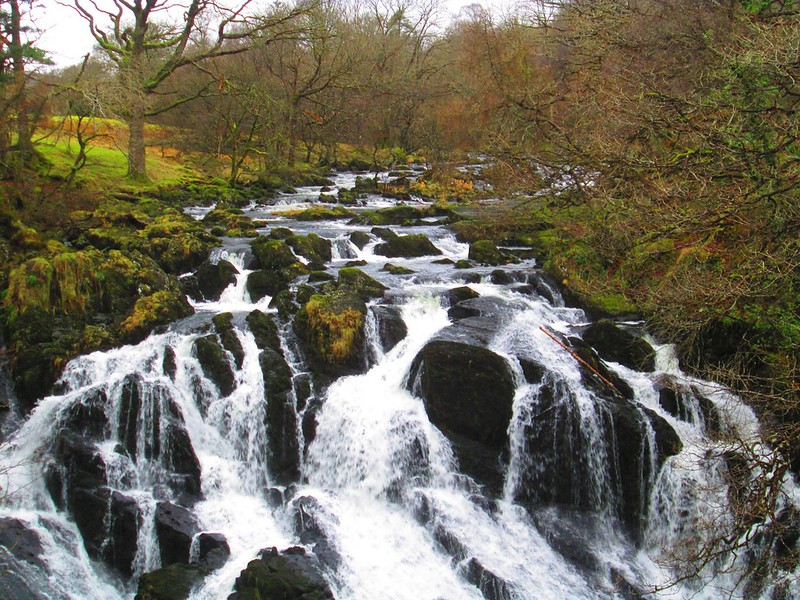 Conwy Falls
Conwy Falls forest park is home to its eponymous waterfall the park is located on 10 acres of breathtaking area, all designated SSSI (Sites of Special Scientific Interest) and filled with ancient woodland that is characteristic of the Snowdonia region in North Wales. You can access this by paying a reasonable £1 per person next to the Conwy Falls Cafe.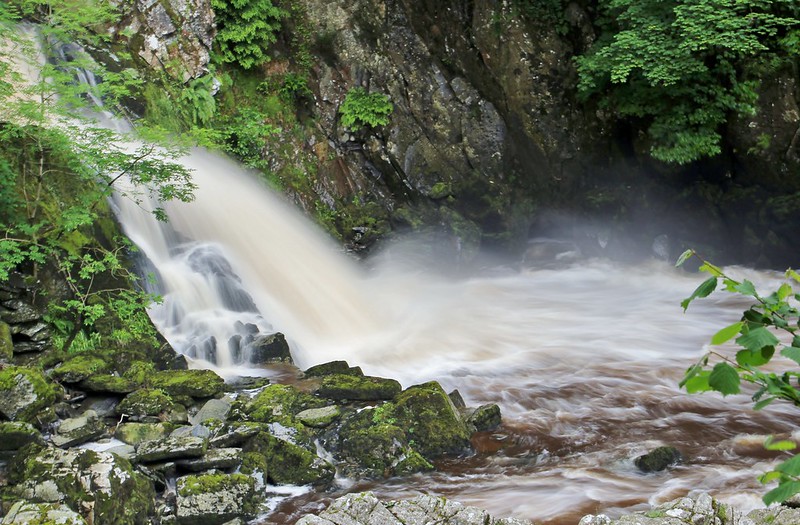 Rhaeadr Ceunant Mawr Waterfall
Above Llanberis is the lesser-known Waterfall of Rhaeadr Ceunant Mawr. There are two parts to this: the upper and lower falls. You should be very careful here as the footing is not good in parts. The lower falls are easier to access, and you should keep a sensible distance from the waterfall's plunge pool. It is very nice to look at but care should be taken.