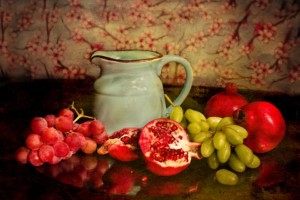 We are delighted to inform you that the Caernarfon Food Festival is set to take place right on our doorstep on May 13th & May 14th 2016.
This is going to be the first festival that is hosted by Gwyl Fwyd Caernarfon, which combines a range of professional and celebrity chefs, along with wonderful local produce and food enthusiasts. This food festival promises to showcase Caernarfon's unique Welsh character, history and friendly enthusiasm that runs deep throughout the town.
Enjoy a range of tasty treats and locally sourced produce. From meats and local seafood, to cakes and craft beers there is almost certainly something for absolutely everyone.
The festival is free to visit for absolutely everyone that wishes to browse the stallholder's offerings, with certain exhibitions requiring purchased tickets.
Those that decide to check out the choice of exhibitions will be over the moon to hear of the food experts that will be sharing their knowledge and passion that has been established from their own unique, successful experiences.
Exhibitors:
Matthew Guy: From Deiniolen, Matthew has appeared on Master Chef and recently came first on BBC2's Chefs on Trial and has enjoyed success with North Wales restaurants, as well as in Birmingham.
Beca Lyne-Pirkis: A regular visitor to Caernarfon, Beca has hosted TV series Becws that has featured on S4C. In 2013, Beca enjoyed success as one of the baker's dozen in the 4th season of The Great British Bake Off.
Bryn Williams: A hugely successful chef that has worked in some of the most prestigious kitchens of London, Bryn has recently opened a beach-front restaurant at Port Eirias in Colwyn Bay. He is now Chef Patron of Odette's in London and enjoys providing excellent food in his North Wales based restaurant.
Daniel Ap Geraint: Local restaurateur that opened Blas, Caernarfon – Daniel has enjoyed serving customers in Caernarfon. His foods are all locally sourced and provide a contemporary cuisine in his relaxed restaurant environment.
Lisa Fearn: Food enthusiast that has opened a cooking school at her farmhouse in Carmarthenshire, Lisa has taught thousands of children and adults that want to learn all about growing and cooking their own foods. Lisa has enjoyed appearing on several S4C programmes, showcasing her skills and knowledge through cooking demonstrations.
Visitors can enjoy rambling around the stalls and exhibitions, tucking into some tasty food and refreshing drinks whilst looking around the medieval town of Caernarfon. Take the opportunity to enjoy looking around the famed castle, glorious harbour and excellent number of establishments, shops and environments in and around Caernarfon. For those that would love to stay in Caernarfon, or come and enjoy an excellent meal and drink come and see us at Black Boy Inn, a hotel bed and breakfast in Caernarfon.