Staying Safe this Christmas
There's so much uncertainty in these times, we have decided to all pull together to make sure that the pub stays as safe as possible for our guests and patrons alike. We are fully prepared to adjust to any regulations and recommendations that the government put into place.
We are encouraging our guests to make use of our apps and website in order to book tables and rooms, and even order food directly from their table via their smartphones! Technology has been a fantastic tool in combating the virus, and the team here at Black Boy Inn know that it's such an important part of the plan.
You can find all of the links below:
Web
(Click 'Book a Table' Button at the top of the page.)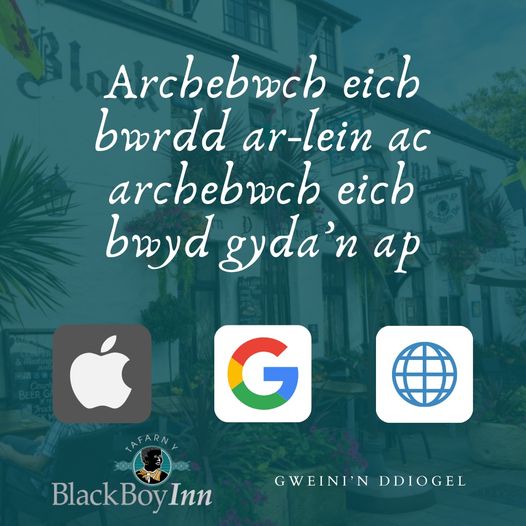 Er mwyn i ni allu dal ati i weithredu mor ddiogel a llwyddiannus â phosibl, rydyn ni'n annog cwsmeriaid a gwesteion i lwytho ein ap i lawr. Mae hyn yn golygu byddwch chi'n gallu archebu eich bwyd a'ch diod wrth y bwrdd, gan leihau'r risg o ledaenu'r feirws. Mae'r ap hefyd yn ei gwneud hi'n hawdd i chi archebu bwrdd.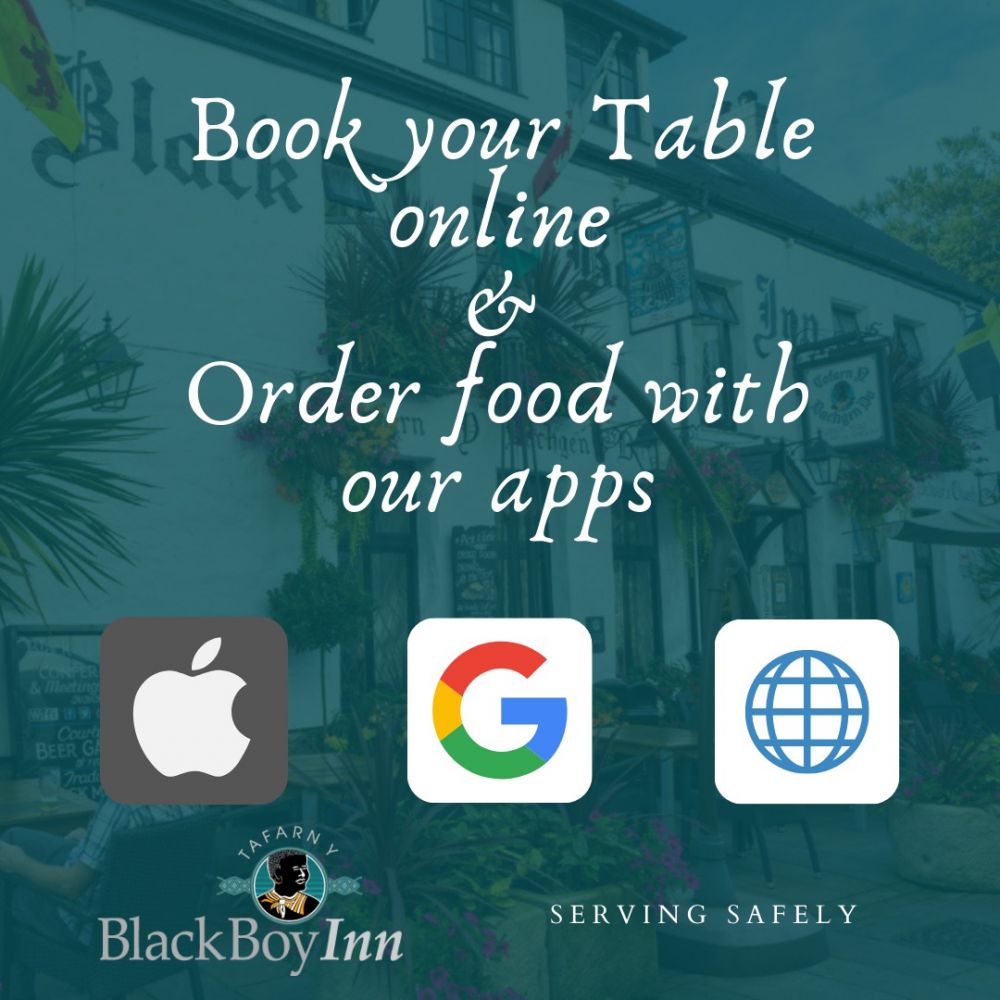 So we can keep operating as safely and successfully as possible, we are encouraging customers and guests to download our app. This allows you to order food and drink at the table, decreasing the risk of viral spread. The app also makes it easy for you to book a table.
Environmentally Conscious Operations at the Black Boy Inn
With the world changing in so many ways, we want to contribute towards the effort of becoming carbon neutral for the country. We have taken steps towards coming an eco-friendly business in the past, but in 2021, 2022 and beyond we are doing been more to be one of the most sustainable businesses in the area.
To this effect, we have added electric car charging points, have made sure to buy meat, vegetables, bread and other products from local suppliers where possible.  We have also made the transition to a paperless company, with electronic check-in and invoices used. We have also changed our food production culture to avoid needless waste!
All of this contributes, and we will continue to do our best moving forward.
Looking to the future
We wish you the best for 2022, and we are all hoping for some progress in these areas, and a move back towards some normality, for all of us. In the meantime, we will continue to do our best here!
Wishing you a very Merry Christmas and a Happy New Year.