We know you're missing Welsh cooking! As such, we've decided to put together a couple of classic recipes for you to try at home!
Welsh Rarebit
Welsh rarebit is a traditional dish consisting of a delicious cheese-based sauce which is smothered over slices of toast. Funnily enough, the original 18th-century name for this dish was 'Welsh Rabbit', however, this has, over time become 'rarebit'. There is no rabbit in this dish at all! Cheese on toast has always been a favourite in Wales, but Welsh Rarebit adds another level sophistication to this family favourite. Fancy making it? We have a recipe for you to have a go at!
50g/2oz of flour

50g/2oz  of butter

black pepper

250ml/9oz of beer

250g/9oz of grated cheddar cheese

2tsp of English mustard

2 tbsp of Worcestershire sauce
In a small saucepan melt 50g of butter with 50g of flour. Cook this for a couple of minutes and stir gently. Add in 250ml of beer, this should be warmed beforehand. Mix this until it creates a thick, smooth sauce. Time to add 250g of grated cheese, stirring in until melted. You should now be left with a delicious and creamy paste. Mix in 2tsp of English Mustard and 2tps of Worcestershire sauce, and finally season with a sprinkling of black pepper.
Toast some bread before buttering them up and slathering on the cheesy saucy mixture carefully onto each slice. This should then be cooked under a hot grill for several minutes until the rarebit is browned, bubbling, and ready to munch!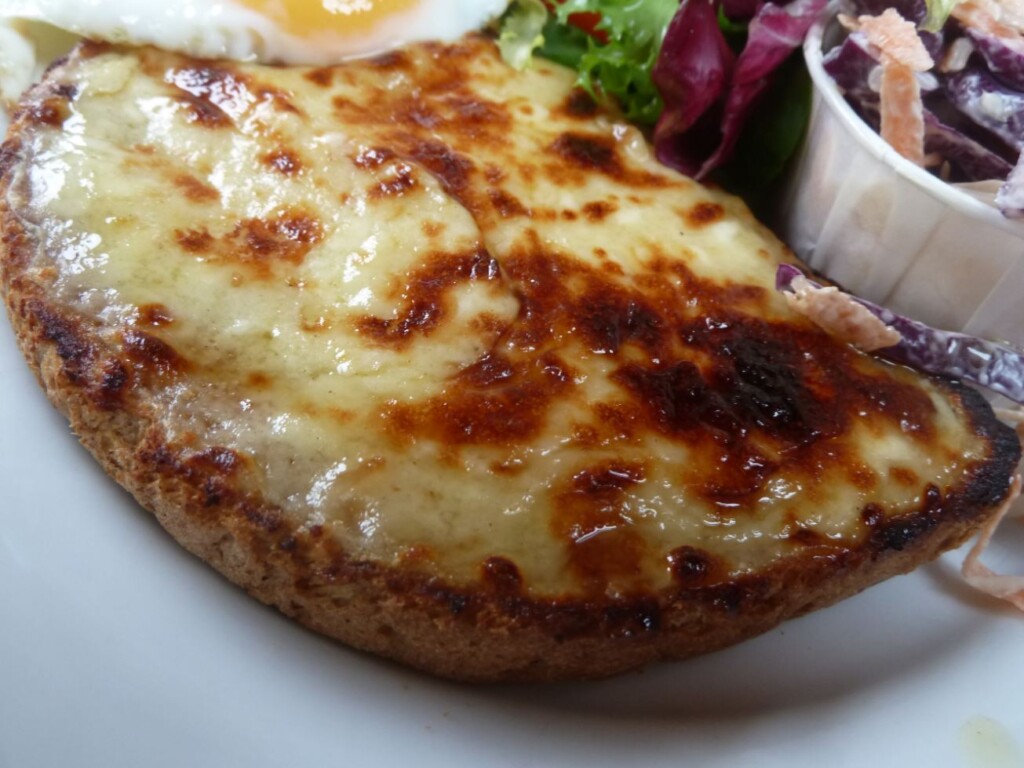 Leek and Potato Soup
Leeks are of course a national symbol of Wales, thanks to the hardy nature of the plant they can withstand our long grey winters and grow all year round. They make use of our rich soul and heavy rainfall to grow big, fat, juicy and green. The leek is so often proudly worn in Wales on St David's Day, along with the Daffodil. According to legend, King Cadwaladr of Gwynedd had soldiers identify themselves with a leek attached to their helmet during an important battle against invading Saxons. 
Leek and potato soup is an extremely easy recipe to cook, as there are many ingredients and so no need to sieve or blend or any of that fiddly stuff. The soup also freezes exceptionally well, meaning you can keep it for a long time in a freezer.
30g/1 oz butter

2 large leeks

450g/1 lb potatoes

570 ml/1 pint vegetable (or chicken) stock (Note: add double the stock if you want a thinner soup)

280 ml/ 1/2 pint milk or cream

1 rasher (strip) of bacon

salt and pepper

a few sprigs of parsley
Start the dish off by cutting the bacon into fine strips and fry in the butter of a deep skillet or saucepan. Rinse and cut all leeks into thin pieces, this is ideally done by initially cutting leeks to thin pieces. Slice across these thinly. Add all the chopped leeks into the pan, and simmer this on a lower temperature. Wash the potatoes and dice these as small as you possibly can. Then add them into the pan. Stir in the stock, add salt and pepper to suit your taste. Cover the pan up and simmer on a low heat for around 20 minutes. Do this until the veggies are tender. use a masher to mash the potatoes up and stir them well. Before serving, stir in the milk or cream and delicately place a stalk of parsley on top – viola! You have your leek and potato soup.