We're pleased to announce that the Black Boy Inn has re-opened! We have got everything in place to open safely now that restaurants and pubs in Wales have been allowed to begin service outside. 
We've had to make some changes for now…
Our opening times have been reviewed for the time being, so it will be limited hours. We will open for lunch service from 12:00 pm – 14:00 pm, and then for dinner service from 17:30 pm – 20:00 pm. This allows us to properly clean the area after service, and get everything prepared for the next one. We will of course be doing everything we can to ensure the place remains hygienic, and are following the current Government and industry guidelines. We have taken our time to try and safeguard all our customers and staff.
We are currently only re-opening our outdoor seating area, so we will have limited space. You will need to wait to be seated by a member of staff, and will be asked to scan a QR code provided or register on the following website – https://www.guestvisit.co.uk/ to be part of contact tracing. All our data collection adheres to the GDPR regulations. We do not have access to any information you enter at the Inn. 
Our menus will now be disposable so that COVID-19 cannot be transferred through them. We will be offering a limited menu at this time. 
As the days go by we will be launching a black boy app to pay and order drinks and meals from the table. This will also link to our loyalty system and gift cards. Great care has been taken to choose the correct system for your safety.
Track and Trace System
When visiting the Black Boy Inn, you must give your details to be part of the contact tracing scheme. We only need to take contact details from one member of the group, which will be kept for 21 days, and then deleted. The details we need are your name, phone number and email address. You should also note your time of arrival on the premises, and how long you stay. 
Official government advice says that if someone in our pub tests positive for COVID-19, then we do not always have to close. It will depend on the circumstances and when the infected person visited. 
We will be checking the health of our staff, taking extra care in regards to social distancing, and self-isolating if need be.
For Your Piece of Mind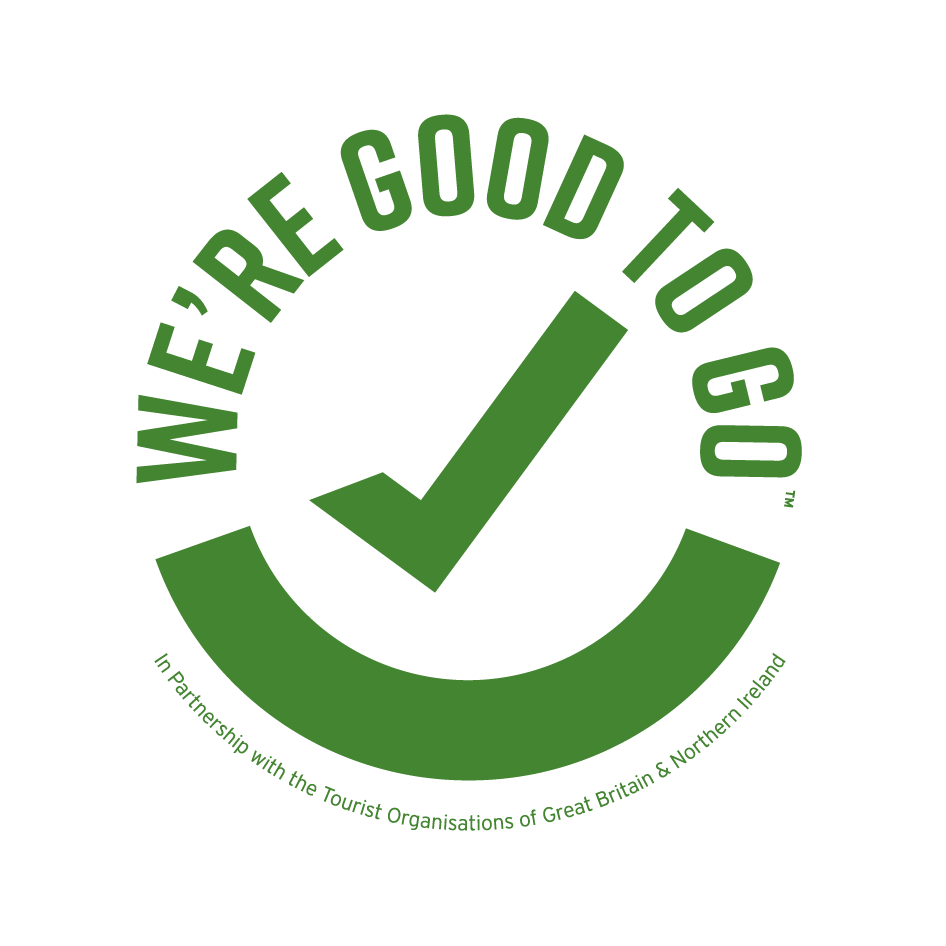 After our best efforts at Black Boy Inn, we are pleased to announce that, on top of the AA COVID-19 Confident Certificate, we have successfully applied for the 'We're Good to Go' Industry standard. It has been confirmed that we are indeed good to go! This is to reassure you that we are following up-to-date guidance on social distancing, hygiene, and other aspects to keep the risk of contracting COVID-19 at a minimum. 
If you have any questions, or would like to discuss anything further then please feel free to contact us.